366 Days in 2012!
To honor the extra day -- Leap Day, Wednesday, February 29 -- we are giving members of our loyalty program double points if their stay includes Leap Day. That means members will receive 10 points instead of five for each dollar spent on eligible room rate for the entire stay. If you haven't joined the program, offered in partnership with Stash Hotel Rewards (read about it in the column below), sign up here or when you check in at The Buccaneer. Points are redeemed for free nights at The Buccaneer and at Stash's member hotels, from landmark historic inns to boutique gems to top-rated resorts.
Click Stash image above for more info and free registration.
Earn free nights at The Buccaneer and America's best, one-of-a-kind hotels

Turn your enriching experience at The Buccaneer into even greater value by signing up for our new guest loyalty program, offered in partnership with Stash Hotel Rewards. As a member, you earn valuable points that can be redeemed for free nights at The Buccaneer and at more than 150 distinctive, independent hotels in the U.S. How it works: For every dollar you spend on the room rate at The Buccaneer (on eligible room rates), you earn five points. Points accumulate quickly, entitling you to free nights at The Buccaneer or other Stash Hotel Rewards' member hotels, from landmark historic inns to boutique gems to top-rated resorts.
VIPs spotted over the holidays at


The Buccaneer
Baby green sea turtles on our Whistle Beach, racing to the sea.
Vice President Joe Biden
on our golf course, where he played a few rounds during his visit to St. Croix over the holidays.
Please Welcome Chef Fitz to The Buccaneer!
Executive Chef Philip Fitzpatrick
Philip Fitzpatrick, our new executive chef, is a well-seasoned culinary professional with 30 years of experience. Most recently, he was the executive chef at the Saratoga Springs Hilton, and recognized as one of Saratoga Spring's top chefs.

His new position marks a return to The Buccaneer for Chef "Fitz" -- in 1999-2000 he was executive chef of The Buccaneer's Terrace restaurant. During his several years on St. Croix, he was also the top chef at other fine St. Croix restaurants.

Elizabeth Armstrong, The Buccaneer's owner and general manager, comments that "Chef Fitz's knowledge of the island and The Buccaneer, and his exceptional experience with resort fine dining, make him especially qualified to head our food and beverage operation. Please join me, on behalf of our entire staff, in extending a warm welcome to Chef Fitz."
Getting Here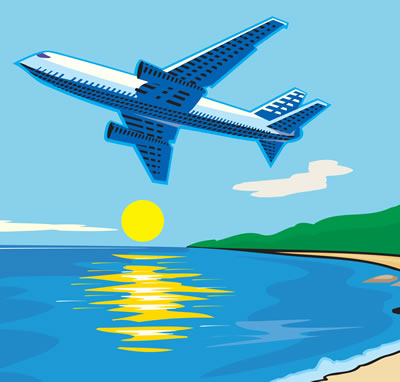 Fly to St. Croix with a choice of convenient non-stop or one-stop flights from many cities in the eastern and midwest U.S. From Miami, American Airlines offers twice daily flights to St. Croix. From Atlanta, Delta flies on Saturdays, and from Charlotte, US Airways flies on Saturdays. From San Juan, service is provided by JetBlue (one daily flight), American Eagle (four daily flights), Seabourne Airlines (six daily flights) and Cape Air (seven daily flights). From St. Thomas, service is provided by Cape Air and Seabourne.
Ways to Connect With Us


The Buccaneer
St. Croix, U.S.V.I. 800-255-3881 340-712-2100
DIRECT LINES
Golf 340-712-2144
Tennis 340-718-3036
Spa 340-712-2149
Greetings!
Every year is a season of renewal at The Buccaneer, and especially during a significant anniversary. In 2012, we are celebrating our 65th anniversary with improvements in every area of the resort, and the opening of our new two-bedroom luxury Ficus Suite. During your stay you will notice improvements small and large, from landscaping, decor and cuisi
ne, to the new Martel cocktail lounge for guests to relax and enjoy the magnificent setting we are proud to share with you. The Buccaneer continues to evolve, from the 11-room inn my grandparents opened in 1947, to one of the Caribbean's finest destination resorts. Thank you to all our guests who make our journey possible.
I hope to welcome you to The Buccaneer in the near future.
Sincerely,
Elizabeth Armstrong
Owner, General Manager
Introducing the newest standard of luxury at The

Buccaneer: The Ficus Suite
You are vacationing with mature children, or perhaps another couple. Or you need lots of space for a wedding party and preparation for the big day. Are you a CEO who needs a board room or hospitality suite during your business trip? Or maybe you're a group of good friends who travel together. If you meet any of these descriptions (or any we've missed), our new Ficus Suite is for you.
We'll let the pictures do the talking ...
Two bedrooms, with our signature mahogany furnishings, feature four-poster king beds and original art. High wood ceilings and a wall of French doors open to a gorgeous balcony with comfortable furniture that encourages much-needed lazing. Unless you are enticed by the Grotto beach and its infinity-edge pool (below).
The Ficus Suite kitchen (top left) is large enough for small meals, snacks and a bar, and features high-end appliances and mahagony shuttered cabinets. Each master bedroom has an en-suite bath (top right), with separate shower and tub.
The Ficus Suite foyer (left) offers a refreshing welcome, sitting area, and extra sleeping options on the pull-out sofa. The dining room and lounge (right) is located just off the kitchen, with a pull-out sofa for more sleeping flexibility. The entire suite can sleep up to 10 people.
"Legends & Luxury"


The Best-of-the-Best In Honor of

Our 65th Anniversary
"Legends & Luxury" is a new collection of four packages created for couples, families, spa-lovers, and those who want it all. The four "Legends & Luxury" packages, aptly-named Immersion, Indulgence, Romance, and Family, combine resort luxury and pampering with enriching experiences of history and heritage at The Buccaneer and on St. Croix..
"Immersion," for those who want it all, combines spa treatments, dining, and a car for five days, with sailing, renowned coral reef snorkeling and soft adventure activities at some of St. Croix's most scenic and historic sites.
"Family" offers two connecting oceanfront rooms and a car for the entire stay! The Kids Camp, for children 12 and under, gives kids a "separate but equal" resort experience with their own clubhouse, indoor and outdoor creative activities, naps and lunches.
"Indulgence" focuses on head-to-toe pampering, massages, facials, yoga, and guided morning walks through The Buccaneer's scenic estate.
"Romance" elevates couples to cloud nine with romantic gestures at every turn. Champagne, chocolate, massages, romantic dining, and a car for a day of private sightseeing. A very special treat is a picnic lunch at The Buccaneer's secluded Whistle Beach, which earned its name for the tradition of approaching the beach with a whistle ... just in case. Learn more about "Legends & Luxury" here.
REMINISCING




65th ANNIVERSARY MEMORIES


The evolution of The Buccaneer, illustrated in these before and after photos, reveal the independent, original nature of a resort that refects the passion and personality of its owners. The Armstrong family, with 300-year old roots in the island, purchased the property in 1927 and later opened an 11-room inn on what was a cattle farm. The Buccaneer is now the Caribbean's longest-running resort, remaining under the same ownership and management since 1947.


The Buccaneer lobby circa 1950s and
The Buccaneer lobby in January 2012.
The panoramic of The Buccaneer from the early 1950s and in living color 60 years later.