Tributes
Caribbean Travel & Life
Best Family Resort
Honorable Mention
A Pundit's Review!
The opinionated Bill O'Reilly stayed with us this winter and had this to say to his millions of viewers: "The historic Buccaneer hotel ... great place, family-owned, lots of stuff to do, service is excellent ... If you're looking for a tropical getaway, let's keep it in the family ladies and gentlemen. U.S. Virgin Islands. Excellent place to visit, and help the economy at the same time."
Bill O'Reilly
The O'Reilly Factor
Important note about purchasing air transportation: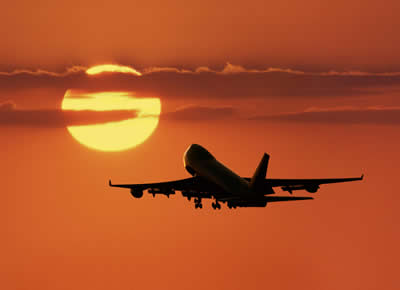 Air and land reservations using American Airlines may be purchased
on our own website
, at American Airlines' website (www.aa.com), through your travel agent, or on Travelocity. Currently Orbitz and Expedia are not showing American Airlines routes, although they do have St. Croix flights available with US Airways and Delta. American offers twice daily service via Miami and several times daily flights via San Juan. Please call us if you experience difficulty with booking air and land packages.
The Buccaneer
St. Croix, U.S.V.I. 800-255-3881 340-712-2100
DIRECT LINES
Golf 340-712-2144
Tennis 340-718-3036
Spa 340-712-2149
One of the best, most affordable Caribbean vacations for this winter!

Source: usnews.com
Deluxe Oceanfront Room

Simply Irresistible:
20% Off


We've made your winter respite in the sun irresistibly affordable this season: 20% savings off published rates through May 2nd. Example: A deluxe oceanfront room, normally priced at $730, is $584 per night! We're offering the savings as an incentive for you to enjoy the new luxuries of our recently-completed $5 million makeover.

Room rates range from $310 to $740, and are based on the location of guest rooms on our 340-acre estate, from the hilltop Great House to the beaches, all offering terraces or balconies with sea and island views. Preview all accommodations.


Buccaneer Treasures

The 3rd green of our golf course, with pleasant sea views.
For amazing value, pair the 20% winter savings with a $100 "Buccaneer Treasures" activity program (based on five days for two people). It offers:
a 2-day Hertz car rental or guided island tour;
choice of spa treatment, greens fees, tennis court time, or sunset sail,
and a very welcome amenity.
(Hint: if you choose the car, follow St. Croix's Heritage Trail, a 72-mile route that connects historic sites and nature attractions and follows the scenic coastline through cattle country and tropical forest.) "Buccaneer Treasures" is offered February 26 thru May 2, 2011, based on a five-night stay. Stay seven nights and receive a $100 dining credit per room!
Makeover Highlights
Even our 400-year-old sugar mill received the loving touch of our $5 million makeover! It still serves a modern purpose -- parties, private dinners, weddings -- and is as polished and pristine as its patinaed stones permit. Its restoration symbolized the spirit of the entire renovation: balance our historic heritage with the modern luxuries our guests expect.

The makeover gave guest rooms mahogany furnishings, panel TVs, plush bedding, designer draperies and upholstery, and sleek new baths using marble, glass and wood. The five family
Kids' Room in a Family Cottage, with hand-painted mural by St. Croix artist Isabel Picard.

cottages, reserved for the exclusive use of families of up to five people, have unique appeal to both kids and parents. Kids' rooms have two twin beds plus a trundle bed, and walls hand-painted with fish and mermaids by famed St. Croix muralist Isabel Picard. Master bedrooms have spacious window seats that double as beds and reading nooks. Both parents' and kids' room have flat screen TVs with DVDs.


New spa salon for body treatments and massages.


The Hideaway Spa now has a new salon for body treatments and massages, decorated with marble floors, rattan sofas with overstuffed pillows, and live tropical foliage. Guests relax in an ambience of serene earth tones, soothing water features and aromatherapy scents as they await their treatment of choice from a broad menu of massages, wraps and body polishes. Body treatments may be paired with manicures, pedicures, hair services and facials in a variety of half-day and full-day spa experiences.