Recent Acclaim for
The Buccaneer
Departures magazine
Luxurious hotels have intriguing past lives that make them what they are today
Departures magazine names The Buccaneer a "gorgeous hotel with history" in its top 10 historic hotels roundup. The Buccaneer joins some of the world's finest hotels on the list, from Singapore to Turkey to France and the U.K.
What they wrote:
In 1653, Knight of Malta Charles Martel built a mansion, known as the French Greathouse, on a bluff above the sea on the eastern end of St. Croix to protect against pirates. In the following years, the property became a sugar mill, a cotton plantation and a cattle farm. In 1947, it opened as the island's first hotel run by a local family. In the 1940s, a trip to The Buccaneer meant a two-day sail-and upon arrival, "continentals" were expected to chip in by planning meals, raking the beach and mixing their own drinks. Today, the demands are far less considerable, but guests can still sip the cocktails that resulted from those boozy beachside experiments: the Raising Cane, the Caribbean Sunset and the Jump-Up-and-Kiss-Me.
Family Beautiful
Lifestyle, Tips & Trends
for the Modern Family
HOT TRAVEL PICKS
What they wrote:
"It is the idea of the extraordinary that moves us to travel. The feeling of escape and the refined luxury of a life lived in some new, exotic locale. All can be found at the legendary Buccaneer Hotel on the sublime island of St. Croix. Located in the U.S. Virgin Islands, this gem of a property is every wonderful experience all rolled into a stunning package."
WINNER
Certificate of Excellence
2012
Getting Here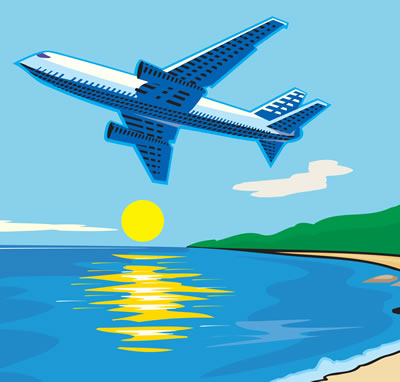 Fly to St. Croix with a choice of two daily direct flights from Miami on American, and convenient one-stop flights from gateways throughout the east coast on Jet Blue. It adds up to convenient non-stop or one-stop fights from just about any city in the mid-west and eastern U.S. Could it be time to book your summer vacation to The Buccaneer?
The Buccaneer
St. Croix, U.S.V.I. 800-255-3881 340-712-2100
DIRECT LINES
Golf 340-712-2144
Tennis 340-718-3036
Spa 340-712-2149
Greetings from The Buccaneer,
We were delighted to host Lance Armstrong (no relation!) at a Buccaneer reception during the recent Ironman Triathlon on St. Croix.
The Buccaneer's 65th summer season is in full bloom. Lovely trade winds keep temperatures -- and room rates -- cool and comfortable, while we welcome family vacations and reunions, weddings and honeymoons, and
couples' and good friend getaways. No matter the agenda, our boutique-sized 138 rooms, majestic 340 acres, and caring and professional staff make all

our guests feel that The Buccaneer is "theirs alone," in all seasons, for all reasons.
Please visit us soon and help us celebrate our 65th anniversary.
Warmest regards,
Elizabeth Armstrong
General Manager
Buccaneer Treasures Held Over for Summer!
Buccaneer Treasures: A bounty of value and special experiences.
For amazing value this summer, enhance your vacation savings with "Buccaneer Treasures." At just $200 (based on five days for two people) its treasures add up to priceless experiences.
a two-day Hertz car rental or guided island tour
choice of (two per room) spa treatment, greens fees, tennis court time, or sunset sail
and a welcoming amenity upon arrival.
Stay seven nights and receive a $100 dining credit per room!

(Hint: if you choose the car, follow St. Croix's

Heritage Trail (learn more from the St. Croix Landmarks Society)

, a 72-mile route that connects historic sites and nature attractions and follows the scenic coastline through cattle country and tropical forest.)


"Buccaneer Treasures" is offered thru December 16, based on a five-night stay. Summer rates are 20% off, and start at $288 for a Great House ocean view room.
One more vacation before school starts?
Take the kids! Add a second room for children 18 years and younger and receive 50% off the published rate. Or choose the value-oriented Family package, one of our new 65th anniversary "Legends & Luxury" collection of packages, offering two connecting oceanfront rooms with private patios, a car rental for the entire stay, and a welcome amenity. The package accommodates a family of five (maximum three adults), and is priced at $3,300 through December 16, 2012.
This oceanfront room features a private patio, picture window with panoramic view, and connects to another room offered at 50% off through December 16.
Because of our history and our special distinction as a family-run resort since 1947, we know what's essential for families. An example: our daily, complimentary Kids Club for children four to 12 years old to enjoy their own resort experiences and the tropical beach environment. Activities include beach and pool games and races, nature explorations, treasure hunts, soccer games, sandcastle building, and tug 'o war. A dedicated Kids' Camp clubhouse is stocked with games, movies, and arts and crafts materials, offering a respite from the heat of the day. (Sign me up!)
Planning to pop the question?
We can plan an extraordinary engagement dinner in your choice of romantic settings, and arrange a private consultation with St. Croix's premier diamond dealer and gold designer at Nelthropp and Low Jewelers, followed by a personal meeting upon arrival. A unique choice for a ring, created exclusively for The Buccaneer by Nelthropp and Low, features a full carat "Forever10" diamond, set in 14 carat gold, 18 carat gold, or platinum, sitting above two gleaming pink sapphires in honor of The Buccaneer's famed pink fašade. Yes!
A Banana Jumbie is a signature Caribbean libation. Try one at our beachside Mermaid Bar, or at the Martel Lounge at sunset. Or, amaze your friends with your mixology skills at home. Here's the recipe:
1.5 oz Cruzan 151 rum

1 oz lime juice

3/4 oz banana liqueur

1 tsp sugar

1 banana

1 cup ice

Blend to the consistency of snow. Then float 151 Rum on top and flame!
Reminder ... On Your Mark!
Coral Reef Swim

Fitness swimmers, Olympic swimmers, young swimmers and senior swimmers are all welcome to participate in St. Croix's Coral Reef Swim, headquartered at The Buccaneer and one of America's most successful swim competitions. Founded 17 years ago by The Buccaneer's own Elizabeth Armstrong, this year's event is set for
Sunday, October 14.
With a backdrop of the gorgeous Buccaneer and its turquoise waters, the Swim is an opportunity for even novice swimmers to blend a fun fitness activity with a Caribbean holiday. One-mile, two-mile and a five-mile races accommodate different stamina levels. The races end at The Buccaneer's palm-lined beach where a steel band and refreshments await. The hotel offers Swim participants special room rates starting at $230 a night. For entry forms and information, visit
SwimRace.com
,
email CoralReefSwim@hotmail.com
or call 253-241-4827.