Recent Tributes
New York Magazine
The headline:
Escape Island Glitz in St. Croix
Instead of megawatt developments and celeb-chef outposts, find historic hotels and a homegrown food scene in the largest, but most laid-back, of the U.S. Virgin Islands.
What they wrote:
"Settle into an idyllic, country-club-like atmosphere at The Buccaneer . . . a 340-acre resort with an arsenal of amenities, including a new spa, a private dock, and an eighteen-hole golf course overlooking the ocean. Dominated by a pink seventeenth-century Great House, the property has received a glossy makeover thanks to a $5 million renovation completed in January."
Caribbean Travel & Life
The authority on the Caribbean included The Buccaneer in its "Top 5 Caribbean Deals for Late Spring."
What they wrote:
"With high season drawing to a close, and low season Caribbean travel deals right around the corner, there's no better reason to start planning your next island getaway now! . . . Book a family vacation at the venerable Buccaneer Resort for travel between May 3, 2011 and August 31, 2011 and you'll get a ton of family-friendly extras, such as adjoining oceanfront rooms, complimentary kid's club admission, daily breakfast buffet, a sunset cruise for the whole clan, and a rental car for the duration of your stay so you can explore the island. Package starts at $2,753 for four-nights, including two adults and up to four children."
Virgin Islands Daily News
Readers' Poll
Best of the VI 2011
The Hideaway Spa
The Buccaneer
Getting Here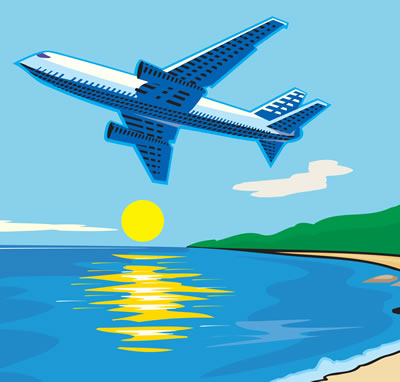 Fly to St. Croix with a choice of new non-stop flights from Miami and Atlanta beginning this week! From Miami, American offers twice daily flights beginning June 9 through August. From Atlanta, Delta flies Friday, Saturday, Sunday & Tuesday beginning June 10. It adds up to convenient one-stop-or-less fights from just about any city in the eastern U.S. Could it be time to book your summer vacation to the Buccaneer?
The Buccaneer
St. Croix, U.S.V.I. 800-255-3881 340-712-2100
DIRECT LINES
Golf 340-712-2144
Tennis 340-718-3036
Spa 340-712-2149
Greetings to All Our Guests . . . Past & Future,
As the season changes and we head into summer, we remember that there is no "off" season at The Buccaneer. We have seasons for different reasons. Summer is the season for families, brought together for reunions, weddings and getaways, even honeymoons for new families of two. Small groups of good friends arrive for fun and island adventure. No matter the agenda, our boutique-sized 138 rooms, our 340 expansive acres, and the personal attention of a caring and professional staff, makes all our guests feel that The Buccaneer belongs to them alone!
We hope to welcome you in the near future,
Management and staff at The Buccaneer
Travel wisdom: "With high season drawing to a close, and low season Caribbean travel deals right around the corner, there's no better reason to start planning your next island getaway now."
Caribbean Travel & Life, March 2011
Cocktail hour at the Buccaneer bar is so much more than having a drink. Magnificent, commanding views of the Caribbean Sea and the pretty town of Christiansted sets spirits soaring (and pouring!) and inspires a few happy guests to declare, "Jump-up-and-kiss-me"!


Georgia O'Keeffe's

Preparing for our 65th anniversary, we found a charming cocktail brochure from the 60s featuring, among many vintage cocktails, Jump-up-and-kiss-me, the island name for the pansy. The pansy is much-praised in poetry, music and painting, and in this much-imitated cocktail we created a few generations ago. The recipe does not include a pansy, but does pay homage to the flower's beauty, As we near our 65th anniversary in 2012, we can't wait to share more heirlooms with you!



Jump-up-and-kiss-me


1 oz Galliano
1 oz Cruzan light rum
1/4 oz apricot brandy
1 oz pineapple juice
1/2 oz frothee (kudos to whomever finds it!)
1/4 oz. lemon juice
Put into blender with a little ice, and serve in a large brandy glass.


Definition of a carefree family getaway?
Two Connecting Oceanfront Rooms.
Free Kids Club.
A Car for the Whole Stay.
For nearly 65 years, we have welcomed families and helped them create memorable experiences. This summer, we will welcome reunions of families, many who began as couples who honeymooned with us decades ago! We've been privileged to watch children grow up, marry (sometimes at The Buccaneer) and have families of their own.
Because of our history and our special distinction of being a family-run resort since 1947, we know what's essential for families. The essentials are combined in the new 2011 Summer Family Vacation package. Offered until August 31, it includes two connecting oceanfront rooms, free kids club every day, and a car for the entire stay.
A sunset sail for the family is included in our new summer family package.

PLUS! A sunset sail; introduction to SCUBA lesson; breakfast buffet each morning, and welcome cocktail party at the Sugar Mill with steel drums and Mocko Jumbie stilt walkers (Tuesdays).

For two adults and up to four children under 18, the rates are $2,753 for four nights; $3,441 for five nights; $4,130 for six nights and $4,818 for seven nights.

Buccaneer Treasures Held Over for Summer!
The 3rd green of our golf course, with pleasant sea views.
For amazing value this summer, enhance your vacation savings with "Buccaneer Treasures." At just $100 (based on five days for two people) it offers treasures worth more than $400!
a 2-day Hertz car rental or guided island tour;
choice of (two per room) spa treatment, greens fees, tennis court time, or sunset sail,
and a very welcome amenity.
Stay seven nights and receive a $100 dining credit per room!
(Hint: if you choose the car, follow St. Croix's Heritage Trail, a 72-mile route that connects historic sites and nature attractions and follows the scenic coastline through cattle country and tropical forest.)


"Buccaneer Treasures" is offered thru December 16, based on a five-night stay. Summer rates are 20% off, and start at $288 for a Great House ocean view room.
Deluxe Oceanfront Room

Simply Irresistible:
Reserve two rooms, and get 20% off the first, 50% off the second.

One of the islands' best values: When you book two rooms you get 20% off the first room, and 50% off the second! It's a wonderful option for families who stay in connecting oceanfront rooms. The offer is available through December 16th; discount is off published rates.