Swim Race
Shout Out
Coral Reef Swim set for Sunday, October 14.

Fitness swimmers, Olympic swimmers, young swimmers and senior swimmers are all welcome to participate in St. Croix's Coral Reef Swim, headquartered at The Buccaneer and one of America's most successful swim competitions. Founded 17 years ago by The Buccaneer's own Elizabeth Armstrong, this year's event is set for Sunday, October 14. With a backdrop of the gorgeous Buccaneer and its turquoise waters, the Swim is an opportunity for even novice swimmers to blend a fun fitness activity with a Caribbean holiday. One-mile, two-mile and a five-mile races accommodate different stamina levels. Both races end at The Buccaneer's palm-lined beach where a steel band and refreshments await. The hotel offers Swim participants special room rates starting at $230 a night. For entry forms and information, visit SwimRace.com, email CoralReefSwim@hotmail.com or call 253-241-4827.
Just in time for Mother's Day

A leatherback sea turtle recently came ashore to The Buccaneer's beach, during a stormy dawn. A staff member was there to take this candid shot of the mother (about 300 pounds!) who was exploring a nesting site for future use. The Buccaneer works with the National Park Service's sea turtle project on the nightly monitoring of nesting beaches. The project is the key to the survival of this endangered species. Mother leatherbacks search our beaches a few times before finding a nice, sandy spot for a nest. It's exciting for our staff and guests to see their tracks in the morning, but more rare to see the actual turtle!
Hotel Suite, Art Gallery

In our Winter 2011-2012 newsletter, we introduced you to our new Ficus Suite, the most luxurious hotel suite on St. Croix. Now you can take a peek at the suite's art collection, depicting St. Croix scenes. Most of the pictures look like paintings, but are actually giclees based on photographs by Steve Simonsen. The interior designers from Lisambiance Design in New Orleans were so impressed with the pictures they had them digitally printed on canvas at Accent Art in Alexandria, Virginia. There are 19 works of art total in the Ficus Suite.
Click Stash image above for more info and free registration.
Earn free nights at The Buccaneer and America's best, one-of-a-kind hotels

Turn your enriching experience at The Buccaneer into even greater value by signing up for our new guest loyalty program, offered in partnership with Stash Hotel Rewards. As a member, you earn valuable points that can be redeemed for free nights at The Buccaneer and at more than 150 distinctive, independent hotels in the U.S. How it works: For every dollar you spend on eligible room rates at The Buccaneer, you earn five points. Points accumulate quickly, entitling you to free nights at The Buccaneer or other Stash Hotel Rewards' member hotels, from landmark historic inns to boutique gems to top-rated resorts.
Getting Here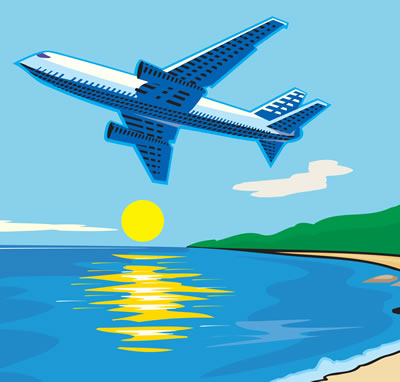 Fly to St. Croix with a choice of convenient non-stop or one-stop flights from many cities in the eastern and midwest U.S. From Miami, American Airlines offers twice daily flights to St. Croix. From Atlanta, Delta flies on Saturdays, and from Charlotte, US Airways flies on Saturdays. From San Juan, service is provided by JetBlue (one daily flight), American Eagle (four daily flights), Seaborne Airlines (six daily flights) and Cape Air (seven daily flights). From St. Thomas, service is provided by Cape Air and Seaborne.
Ways to Connect With Us


The Buccaneer
St. Croix, U.S.V.I. 800-255-3881 340-712-2100
DIRECT LINES
Golf 340-712-2144
Tennis 340-718-3036
Spa 340-712-2149
Greetings!
As I read through our Spring 2012 newsletter, I experience great pride for the warm, welcoming hospitality of The Buccaneer's staff. Each and every one of our employees, from concierges to our maintenance team, contribute to the many positive experiences we offer to our guests. The warm and welcoming ambiance extends further than the "coming home" feeling at registration. It's alive and well at our Wine Down parties, at the annual Coral Reef Swim, in our partnership with the new Captain Morgan Experience, and even on the beach where endangered leatherback sea turtles arrive each year to build their nests. For the past 22 years, we have b
een privileged to warmly welcome Al and Marilyn Fenner and their extended family, among our most loyal guests. We are always delighted to greet new guests, too, who enjoy a relaxing holiday even if they are part of a wedding or reunion. Each spring, our room rates are adjusted to offer the greatest value of the year, with reductions of more than 30%. And, with 138 rooms on 340 acres, there is ample room for each of our guests to create their best Buccaneer vacation. We hope to welcome you in the near future.
Sincerely,
Elizabeth Armstrong
Owner, General Manager
With the slash of his sword, Captain Morgan opens a new visitor center
"Captain Morgan," the international icon for Captain Morgan rum, took time from opening his namesake visitor center to visit The Buccaneer's beach.
One of the most renowned buccaneers of all time,the 17th century Captain Henry Morgan, is the inspiration for the new Captain Morgan Experience, a $5 million, 7,500-square-foot visitor center located at St. Croix's Captain Morgan distillery, which for the past 17 months has produced all the Captain Morgan's rum for the world!
The state of the art Visitor Center, is located at Renaissance Park on St. Croix and is the first of its kind. Visitor experiences include a voyage through the history of rum and artifacts of rum production in the islands, a tour of the distillery, entertainment in a 200-seat movie theater, interactive touch-screen learning displays, a Captain Quarters Bar, and a Captain Morgan gift shop. The visitor center is open from 8 a.m. to 5 p.m. Monday through Saturday beginning in early May. Ask our guest services staff to help make arrangements for your visit.
Our "Stay in May" promotion returns for the second year with $150 of complimentary dining and recreation


"Stay in May" and receive a $150 resort credit per room for your choice of dining and recreation -- spa treatments, rounds of golf, games of tennis, breakfast in bed, lunch by the beach, or dinner under the stars. Spend it all in one place, or a little here (25-minute massage: $65), a little there (lunch: $25). The "Stay in May" $150 credit is applied to the room upon check-in when you stay a minimum of six nights between May 8 and May 31 in deluxe oceanfront rooms. Reservations must be made on The Buccaneer website or by calling 800-255-3881. "Stay in May" may not be combined with any other special. The rate is $388 per night for a deluxe oceanfront room.
See you on a Wednesday?
If you are staying with us over a Wednesday evening, ask our concierges about our Wine Down Wednesday events, usually held the third Wednesday of the month. Chef "Fitz," Philip Fitzpatrick, is the man of the hour at these events, where he dazzles guests with interesting, original tastes to complement the wines showcased by our partner Tony Gatti of Dionysus. Photos by Quiana Adams, Q Studio LLC
Chef "Fitz"
Philip Fitzpatrick
Porter cheddar and berries
(Aged cheddar laced with stout)
Our new "wall of spoons" adds artistic interest to the culinary pop of Chef's unique sushi recipes.
Meet the Fenners:


Honoring our most loyal guests on

Our 65th anniversary
Full disclosure: during our 65th anniversary, we are partial to stories about long-term success, endurance and longevity. Consider our treasured returning guests, Al and Marilyn Fenner. They have been sweethearts for 68 years, married for 63 years, and Buccaneer guests for 22 years! We first met the Fenners in 1988. "We were instantly attracted to the resort's beach because of the palm trees," explained Al, with a twinkle in his eye. The trees provided necessary shade for Marilyn, who has sensitive skin. They began their annual visits in 1990, staying a week at a time, and then 10 days, two weeks, three weeks ... and now 10 weeks every year! During their stays, they often bring their daughter, granddaughter, and their families, creating an annual reunion of the entire family.
Al, 84, retired at 80 after a successful career in sales that began in 1947 as a stock boy making $30 a week. At The Buccaneer, however, he is well-known for his vocation as a stand-up comedian who turns his life experiences into humorous stories and jokes. On past Valentine's Days, he was the main act at the resort's Martel Lounge, complete with a back-up band. He also performs on the Jerry Jones show on local radio station 104.9 FM!
The Fenners recently shared a few of their favorite things about The Buccaneer, and why it's been their "home away from home" for the past 22 years.
"It's the ambiance, the climate, the way it's run. The staff is personally involved. When we arrive, it's like coming home. We've stayed in the same room for the past 16 years, which the staff even upgraded by installing a safety bar in the bath."
"The staff is a direct reflection of the owner, Elizabeth Armstrong. She is involved in everything and her warn caring is reflected in the service."
"The Buccaneer has the best linens and towels, better than in any of the other luxury hotel chains we've visited."
"The beach has an abundance of chaises. At some beach resorts, you have to rush to claim your chaise in the morning."
"Don DeWilde is an outstanding tennis pro, teacher and friend, and a nice, forthcoming person. Marilyn used to play tennis almost every day, which is why our room is near the tennis courts."
"Our favorite housekeeper is Prisca, who has been cleaning our room for five years. She waits until we part our curtains in the morning before knocking on our door, and leaves the room spotless."
Al and Marilyn, your room awaits you at The Buccaneer!